Compare Web Hosting Plans
Mini

Basic

Premium

Disk Space

2 GB

10 GB

20 GB

Bandwidth Transfer

50 GB

200 GB

500 GB

DirectAdmin

Enterprise-grade website control system.

Yes

Yes

Yes

Automatic Setup

Setup within minutes!

Instant

Instant

Instant

Lots of features

PHP, MySQL databases, CGI, Custom htaccess, password protected directories, web stats, SSL Certs and more!

Included

Included
+Free SSL Certs

Included
+Free SSL Certs

Email Accounts
Full control over your email. Auto responders, forwarders and catch all accounts!

5

50

250

Domain Containers
Standalone domain directories for multiple websites

1

10

50

Unlimited Domain Pointers
Easily add domains that point to directories within your main site, but appear as their own separate site.

Yes

Yes

Yes

Unlimited Parked Domains
Additional domains that point to your website.

Yes

Yes

Yes
Detailed Pricing
| | | | |
| --- | --- | --- | --- |
| | Mini | Basic | Premium |
| Setup Fee | FREE | FREE | FREE |
| Monthly Fee paid biennially (24 months) | $5.95 | $9.95 | $17.95 |
| Monthly Fee paid yearly | $5.95 | $11.95 | $19.95 |
| Monthly Fee paid semiannually | $8.95 | $14.95 | $22.95 |
| Monthly Fee paid monthly | $12.95 | $18.95 | $26.95 |
| | | | |
Halifax Web Hosting
Take control of your websites, email, files and more! It's easy to setup and easy to manage.
Hosting provisioning is completed automatically during sign up - Your account is created instantly and you're able to log in with the details we provide via email. Our system will choose what node you're hosted on to ensure proper balancing on the cluster.
Have a question? Ask us!
Upgrade your Plan
At anytime you feel you've outgrown the resources on your hosting plan, you can upgrade at anytime without service interruption.
Just select the product from the client interface and select "upgrade package".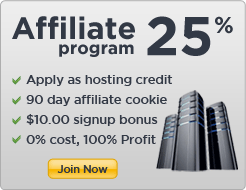 Need a Developer?
Many of our support technicians are fully qualified and able to help you install a blog, message forum or troubleshoot & fix code on a per incident basis. Allowing you to get back to what you do best.
Request a Developer Now
Safe and Secure
All of our web hosting packages are protected from other users on the system. Each user account operates separately and will never spawn a process shared by another user.
On top of that, we take every precaution to keep our users secure. Security updates are implemented immediately, and our servers are constantly being monitored.